About
In 2009, Megan S. Rivkin earned a degree in Fine Art from the Tyler School of Art, focusing on Jewelry/Metals/CAD-CAM. In 2015, she started what is now Mosette Jewelry Design.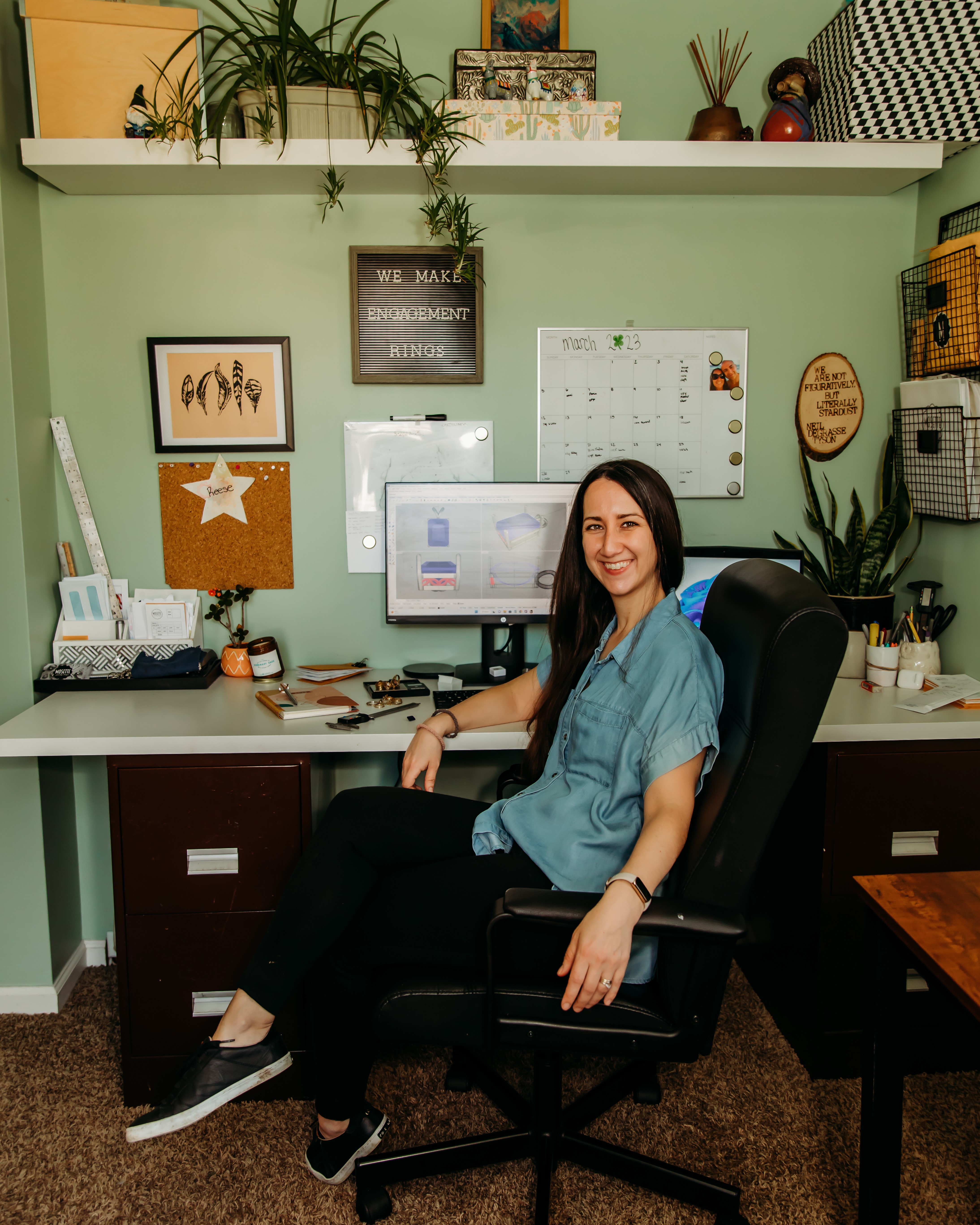 "I chose the name "Mosette" for my business because I wanted a name to express who I am. Mo, Mosey, and Moseywood were all nicknames my mother gave me as a child, and the word "Mosette" I created from that to represent growth and maturity.
I believe a person's jewelry tells a story about who they are. Their future, past, and present. I believe our pasts are always with us and we decide how to let it manifest in our present day lives. That's why I love reinventing heirloom gemstones into something new and unique. Whether it's from your grandma's, your ex-boyfriend, etc….your past is your past so why not honor it? In jewelry form, nonetheless!
Mosette Jewelry's promise is, first and foremost, badass jewelry that you will LOVE! Let it be something made from your heirlooms, a new diamond engagement ring, or a memento mori; we will create something sentimentally valuable. Most of my clients meet me as strangers and leave as friends and our meetings typically delve much deeper than just jewelry talk! Connecting with the person designing and making your jewelry is a unique and intimate experience which spills over into the work of art itself."